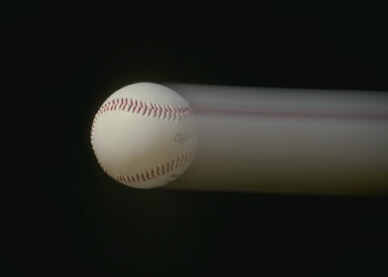 Click here to listen to "In the Field" on CBC Radio...
ReFit Centre is a Private Fitness Club in Winnipeg and is plugged in with St. Boniface Hospital's Heart Rehab Programs. It operates completely independent of Winnipeg's Regional Health Authority... it may receive funding from the Province of Manitoba, the City of Winnipeg Social Services, or elsewhere for people who can't afford the big memberships. It's a private club with multilevel memberships for Sports Medicine and Injury Programs. . Age-ility is the antithesis of ReFit... who specializes in sports injury recovery. We want to make sure no one hurts themselves by being in shape for their age and condition... and ultimately have better control and more fun with their lives.


Age-ility will work best if it is partnered with all the Regional Health and Mental Health Authorities, Heart and Stroke, and especially Seniors Support Programs from the beginning- and we will be reporting to and serving Professionals in the Healthcare System. Age-ility participants will have their status regularly established, transmitted, and updated to their physicians, counselors, and caregivers. It will have no membership fees but can operate with Universities, the YMCA, and Local Fitness Centres and- in fact- be a membership incentive for them.

It's unfortunate that the YMCA and Brandon University couldn't create a true physical resource for our community. Age-ility's strength lies in the personal improvements and maintenance strategies of participants... far from taking away from any Public or Private Fitness Businesses or Organizations- it invigorates them.

My challenge is to find one good kinestheologist and organize fitness and sports medicine specialists to pitch in where they are employed... Age-ility will need to get enough publicity going so that the Politicians can grasp the idea and the incredible tax-saving benefits that will flow forth from it. Age-ility will graphically show that physical well-being means physical well doing. It will save not only medical money... it will save people by improving their lives. The Americans are miles ahead of us in embracing this concept... and the U of Michigan has a huge department laying the track and booking the trains for generations of people in their thirties and forties... By using underutilized gym space, arenas, rinks, and fields around us... we can restore financial and character strength to our Healthcare System. The stats on patients on Depression Medications- who enter into fitness programs- is astounding... well over half are off their medications permanently after completion of the programs and a reasonable and safe continuation of fitness regimens. Universities in the United States are leading the charge because of the systemic problems American Legislators continue to face in healthcare delivery to all their citizens.
Welcome to our web site!
There are many approaches to maintaining social, physical, and mental abilities as we mature as individuals. We will devote Performance Pages to Art, Fitness, Dancing, and Writing to provide a menu of undertakings that will build and maintain your self-reliance and independance. This site will always be UNDER CONSTRUCTION so don't be surprised to see new pages added that extend the dimensions of keeping our minds and bodies fit for the future. We hope to make it possible for you to have your own page with us... or even your own website as our services unravel into a unique routine you can easily follow.